HR & Payroll Software
Human Resources Software is used by companies to integrate a number of crucial HR functions, such as storing employee data, payroll management, recruiting processes, employee benefits, and employment records.

It ensures everyday Human Resource processes are easily manageable and easy to access for HR managers that are responsible for these tasks within an organization. There are many Human Resource Software offerings, including those that are cloud-based for remote team and those that also include company employee enrichment/motivational programs that are run by the HR team.
Below are some top HR/Payroll Software products for businesses.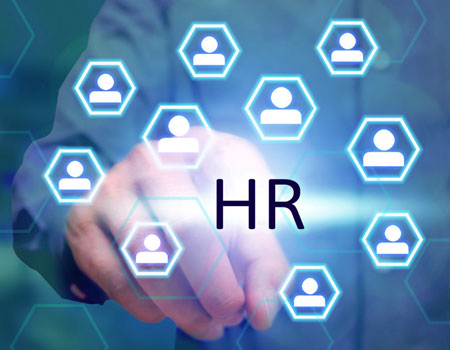 WorforceNow by ADP
ADP Workforce Now is a simple Human Capital Management (HCM) suite built to help reduce your administrative chores, such as basic payroll, and simplify compliance and connect with their employees.
View
Zenefits
Zenefits is the leading all-in-one Digital HR platform for small and medium sized businesses. Designed as the single source of truth for managing the modern workforce, Zenefits delivers the most complete, all-mobile HR experience by tightly integrating its own powerful applications with dozens of best-of-breed providers on their platform.
View
Sage People
Sage Business Cloud offers everything for managing accounting, payroll, payments, and your people. You no longer have to worry about finding the right product - just pick the capabilities you require and meet your business needs.
View
Sage Payroll
Sage Payroll allows users to pay their employees through direct deposit, paycards, or company-generated checks. The solution provides multiple reports to the users for analysis. It also helps streamline and automate payroll within your organization.
View
Oracle SuitePeople
This cloud based software securely weaves people data throughout the Suite, giving businesses complete control over their Core HR processes. SuitePeople empowers Managers and HR professionals to streamline employee information, new hires, and recognize co-workers for their good work.
View
Saba Software
This software provides cloud-based intelligent talent management solutions for organizations to hire, develop, engage, and inspire people worldwide. It offers a set of people cloud applications, including recruiting, enterprise learning, talent management, and collaboration solutions to mobilize and engage people.
View
SAP SuccessFactors
SAP SuccessFactors is a complete human resources management (HR) system that covers everything from payroll to employee engagement – all in the cloud. The suite promotes cross-organization standardization of strategy by using a set of goal-creation, tracking and educational tools; then, it optimizes employee performance with talent management solutions.
View