CRM Software
Customer Relationship Management (CRM) Software supports all aspects of a corporation's sales, marketing, and provided service. The core function of CRM is to organize and facilitate a company's communication with its current or potential customers.

Information tracked in a CRM system include contact information, prospect mapping, sales history, customer communications, customer technical support requests, and more. The more successful Enterprise CRM solutions also supports a company's ability to measure and 'score' the priority of certain sales activities or prospects.
Below are some top CRM Software products for businesses.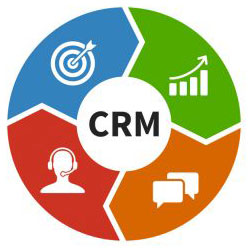 Salesforce CRM
The Salesforce cloud is an on-demand customer relationship management (CRM) suite offering applications for small, midsize and enterprise organizations, with a focus on sales and support. The Salesforce app has capabilities that include sales management, marketing automation, partner relationship management and customer service.
View
Microsoft Dynamics
Microsoft Dynamic brings together CRM and ERP requirements onto one platform. It is a suite of easy-to-learn and easy-to-use business solutions tailored to your market, designed for your business size, and dedicated to growing your business through happy customers.
View
Hubspot CRM
HubSpot CRM is a free CRM service. It arms your sales team with the information and the tools needed for today's modern sales process. HubSpot CRM gives you the ability to create contacts, company, and deal records.
View
BPM Online CRM
BPM Online CRM is a cloud-based software that merges customer relationship management features with business process management capabilities. Cloud-based CRM systems deliver automated business processes to manage the complete customer journey – from lead nurturing to opportunity management, and continued account maintenance.
View
Marketing 360
Marketing 360 gives you the ability to manage all your leads & customers in one place. Add as many team members as you need, create custom fields to store any contact information, assign tasks, track deals, and sales pipelines and so much more.
View